More than a year ago
His Holiness the Dalai Lama
Devolved his political power
The new Central Tibetan Administration formed
Duly elected by Tibetans in Diaspora
Representing the Greater Tibet
More than a year ago
Lodi Gyari wrote
The Way Forward on Tibet
Advocating Middle Way Policy
A forward looking approach
However,
Lodi Gyari resigned a year after
His Holiness the Dalai Lama's resignation
Leaving the new Dharamsala administration
A lone fighter
For a meaningful autonomy
With twin resignations of
Two key proponents of Middle Way Approach
Would it be wise to say?
"The MWA failed" and/or
Will Tibetans adopt a new forward looking approach?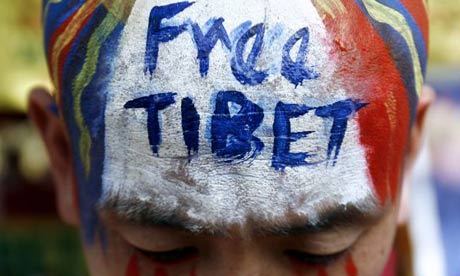 There is no stopping of
Self-immolations in Tibet
But there is a stopping of
Solidarity movements in exile
With Kashag's instruction
Tibetans in exile
Celebrated the HH's birthday
On a grand scale
A day after the birthday
A Tibetan self-immolated in Tibet
When most Tibetans in exile
Were in festive moods
With new clothes and jewelries
Delicious foods and Tibetan dances
I wonder now
Are self-immolations becoming
Too mainstream?
Even for Tibetans :(
If self-immolations are not stopped
Tibet issue may see an uncertain death
In the international media
And in the geo-political arena
Tibet is burning
Nothing is improving
No one is stopping
Tibetans are protesting

Another protest coming
Whether the world listen or not
Whether the UN speak or not
Tibetans will protest

Improvement or no improvements
Tibetans will raise slogans
Listen or no listen
Tibetans will shout
India, Nepal, or the UN
Tibetans will walk the streets
Hear or no hear
Tibetans will talk
Momo or curry
Tibetans will eat

Are Tibetans
Good only for these:
Shout, walk, talk, or eat?

Tibetan way of protest is too mainstream
The biggest fear right now is
Self-immolations going mainstream
Tibetans cannot afford this

Alas!
I am
Thinking Unnecessarily On...