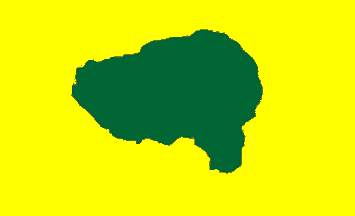 During my recent South India visit, I met some interesting individuals who shared their personal opinions on the recent breakdown of Tibetan Youth Congress (TYC).
My friend who works in Dharamsala but lives in Mundgod said, "there are now two
Shunus
(Tibetan Youth Congress):
U-May Lam wala
and
Rangzen wala
." While one Tibetan taxi driver from Bylakuppe shared, "Bylakuppe Tibetan Youth Congress made clear to the executive members of Tibetan Youth Congress based in Dharamsala that unless they are willing to discuss on
U-May Lam
, there is no room for talk. This change of political stand was taken by the people of Bylakuppe during one of it's public meetings."
Also, an informed individual in Kollegal commented, "now,
Shunus
(TYC of Kollegal) has no work (referring to protests) as they stand for U-May Lam."
Of all the people I had an opportunity to interact, I met no one who is supportive of TYC's Rangzen stand. Let me make this clear that this doesn't mean there is no one in these settlements.
However - please remember - these settlements hold the Key in terms of exile population as well as diaspora politics.
As such, I felt the TYC needs to sit and discuss with these eight regional chapters who recently moved from Rangzen to U-May Lam as their political stand/approach.
However, the likelihood of change in both TYC and these eight regional chapters' political stand/approach is very bleak. Therefore, looking at the present circumstances, I feel it may be best for TYC to have no political stand at all. In other words, TYC could be a guiding force for Tibetan struggle movement rather than a movement by itself. They could stand as a neutral youth organization that provides an international platform to magnify the voices of Tibetans living in Tibet.