Normally, my Tibetan friend Joe (
name changed
) returns my call within an hour. After three hours, I called him again with no success. I was not worried since he lives in the "safe" neighborhood of Woodside, Queens, New York.
On the next day, he called me to share what had happened to him. He was hit on the head on the early morning of Sunday around 3:00 AM. When I asked about the spot, he was very unsure. He said, "
I fell down and immediately ran off a few blocks for safety.
"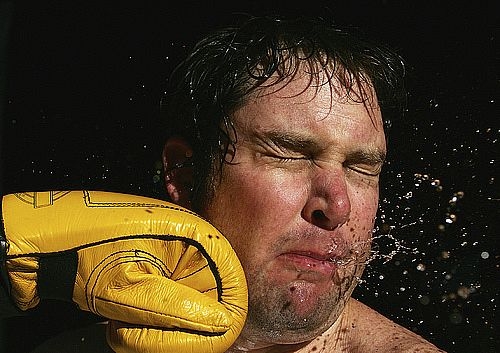 After an hour, I saw him in person with cuts on his right cheek and bloody right eye. I was curious to know about about this incident. Initially, I thought its just a case of attempted robbery.
Using Google Maps, we figured that he was hit somewhere on the 64th Street between 39th Ave and Broadway of Woodside, Queens, NY. I was totally shocked and didn't know how to react. I know this place well.
He didn't see anyone coming from the front or back. He was just walking normally with phone on his hand and scrolling his Facebook wall posts. It was just one huge blow out of nowhere; strong enough to knock him down. The perpetrator did not try to hit him again.
Though Joe lost his phone with the hit, it was clear from his description that the motive was not robbery. I then asked him, "
do you know about the knockout game?
" He has no idea what I was asking about. Its an evil game played on a complete stranger for fun and thrill. Some of the victims have even died. Watch this ABC News coverage for more details on this game.
If the perpetrators are in a game, other members might hit again to show their turn of strength. Please watch carefully when you walk alone. The next victim could be you.
After seeing this ABC News coverage, my friend said, "
I am lucky to be alive.
"
Please share this post as many Tibetan and Himalayan people lives around this neighborhood.