During the last several visits of His Holiness the Dalai Lama to the United States and Europe, a new trend of demonstration has been gaining momentum. It is unclear how this trend emerged or acquired the momentum.
Tibet movement has recently shifted from the natural form of protest against China's repressive policies in Tibet to showcasing public support for the Dalai Lama. The need for this support largely stemmed from the protests initiated by Shugden groups such as New Kadampa Tradition. Tibetans felt these protesters need to be challenged and corrected to any possible extent.
Now, whenever the Dalai Lama visits the United States, you will see two noisy groups: one protesting his visits demanding religious freedom and another dancing on the streets to show support for the visit. Three or four years ago, no one could have ever imagined the formation of these two groups on the public streets. How has this happened? Below is my unproven theory. (
Read also: An Audience with His Holiness The Dalai Lama at Hotel Beacon, New York)
Since the early years of occupation, Chinese Communist Party has portrayed Tibetans as a "smiling, singing and dancing ethnic minority" who lives happily under the new regime of China. This portrayal might have earned some success within the mainland China but it never received widespread support in the outside world.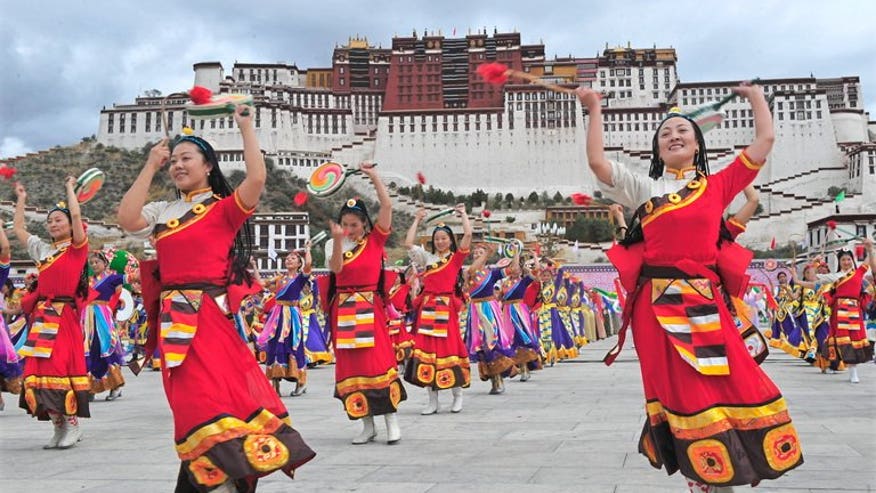 Fast forward to the present - after six decades - China seems to have never abandoned this portrayal of Tibetans. They just changed the target - to exile Tibetans. They tacitly made Tibetans in exile to sing and dance in public. What? How?
By all possible calculations, China might have sensed that there is no such group as Tibetans. It all rest in one person i.e., the Dalai Lama. China therefore softly orchestrated a strategy to tarnish the reputation of this one person by supporting numerous initiatives including Shugden group. From what I see, China seems to be happy with these new initiatives.
The protest (including solidarity) from the Tibetans in the United States has nearly disappeared in the last one or two years. Tibetans are busy now to show their support to the Dalai Lama. They sing and dance despite ongoing self immolations in Tibet. China might be yelling at Tibetans in Tibet, "
You are burning yourself here. Tibetans in the West have forgotten your sacrifice. See... These dancing videos"
.
Though Tibetans understand that the Dalai Lama is a Nobel laureate who needs no public display of supports, they see it as a responsibility to take to the streets to showcase their unwavering affection. However, the question is:
are we supporting the Dalai Lama or China via these public displays?
At last, Tibetans in Tibet may not be a singing and dancing minority anymore but Tibetans in diaspora seem to be the one.